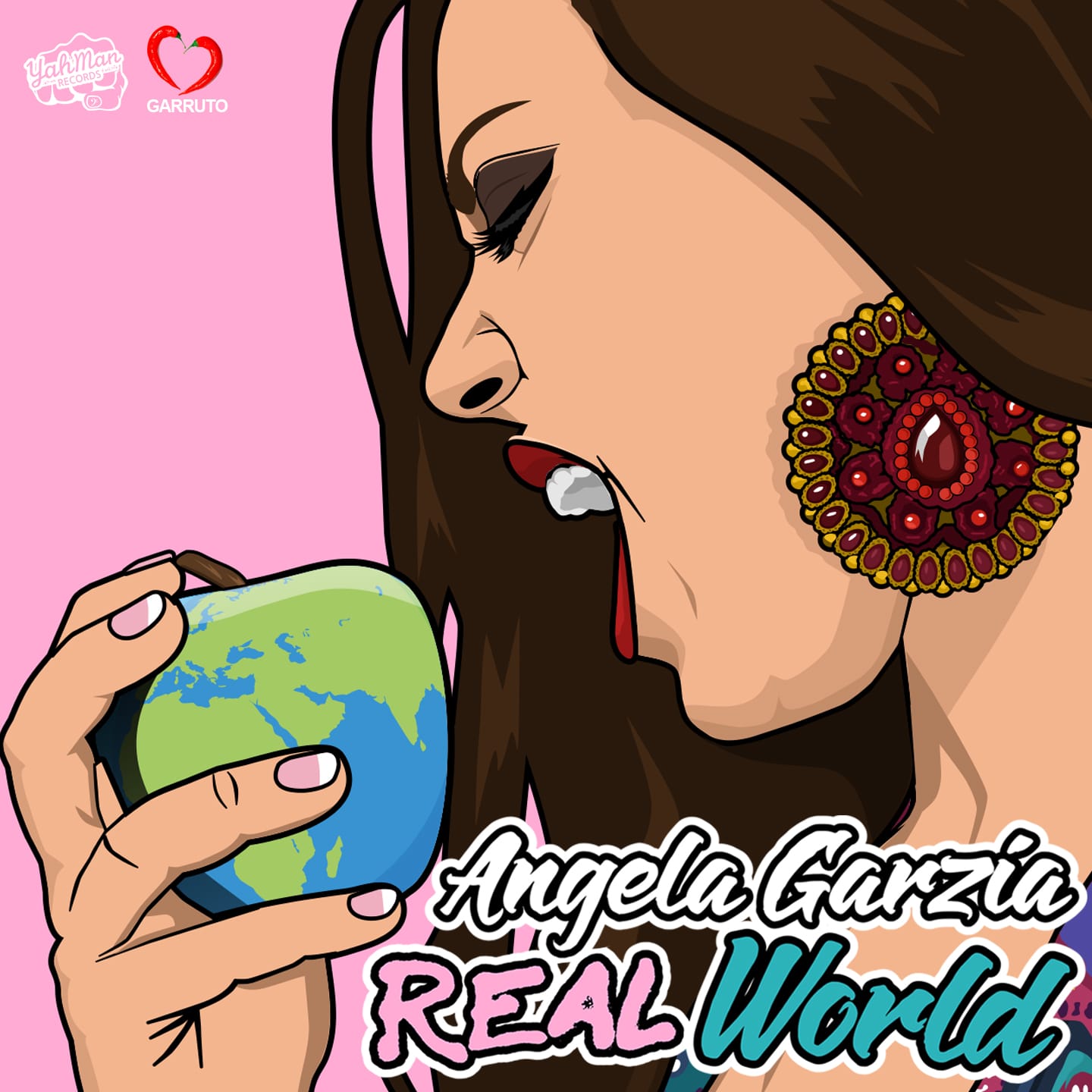 Coming Soon: New Single and VideoClip
Real World – Angela Garzia
AVAILABLE FROM 05 SEPTEMBER 2018 IN ALL DIGITAL STORES
iTunes: https://goo.gl/W4qF6A
Spotify: https://goo.gl/UvWgc5
Beatport: https://goo.gl/WQNqRA
Deezer: https://goo.gl/i4uo8w
All Store: https://goo.gl/6FFJ5S
VideoClip: https://youtu.be/syC8xg7EJFg
Trailer: https://youtu.be/M2wiYIp_Yzk
Youtube Channel: https://bit.ly/2JuVlWn
Website: http://www.yahmanrecords.com/
Facebook: https://www.facebook.com/yahmanrecords/
Instagram: https://www.instagram.com/yahmanrecords/
SoundCloud: https://soundcloud.com/yahmanrecords
ENGLISH:
Angela Garzia – Real World
Prod. By Morello Selecta and Robi Garruto for Yah Man Records
New collaboration of Angela Garzia with Morello Selecta and Robi Garruto.
After the success on Rai 2 at 90 minuto with "It's time to Live Remix" and after reached the 18th position in the Italian and European iTunes charts, the label from Salento Yah Man Records proposes the new song "Real World", a musical journey, dominated by tropical atmospheres, whose goal is to make Who listen discover a real world, far from the superficial, that should be lived with new eyes.
The song is accompanied by a videoclip shot in the suburbs of the province of Matera (South Italy), in a popular district typical of the southern cities, actors and figures have been involved who live daily the suburbs and the harsh reality that the authors wanted to represent.
Digital Leukos and its executive producer, Renato Armignacco, wanted to immortalise the suburban reality that characterizes the territory, creating atmospheres in which the young people of the outskirts of our South can recognize each other.
The protagonists of the videoclip, Gaia Giovinazzo and Adriano Laviola, offer a convincing and realistic interpretation. The Director, Vincenzo D'Onofrio, has managed to combine this mood, very often without prospects and possibilities, with a positive final message for those who live in those places: the possibility of redemption. An original and modern set, inspired by contemporary photographers of fame and framing designed as a plastic framework.
Everything has been mixed and designed by the Director of Photography, Federico Giannace, who creates a photograph with a modern taste, combining wide-angle shots on the outside and creative use of the lights inside.
"Angela Garzia – Real World" Available in all Digital Stores from 05th September 2018
ITALIAN:
Angela Garzia – Real World
Prod. By Morello Selecta and Robi Garruto for Yah Man Records
Nuova collaborazione di Angela Garzia con Morello Selecta e Robi Garruto.
Dopo il successo ottenuto su Rai 2 a 90 minuto con "It's time to Live Remix" e raggiunto il 18th posto nelle classifiche iTunes italiane ed europee , l'etichetta salentina Yah Man Records propone un nuovo singolo "Real World" , un viaggio musicale , dominato da atmosfere tropicali che ha come obiettivo quello di far scoprire all ascoltatore un mondo reale,  lontano da superficialità , che vale la pena di essere vissuto con occhi nuovi.
Il brano è accompagnato dal videoclip girato nella periferia urbana della provincia di Matera, in un quartiere popolare tipico delle città meridionali, sono stati coinvolti attori e figuranti che vivono quotidianamente la periferia e la realtà aspra che gli autori hanno voluto rappresentare.
Digital Leukos e il suo produttore esecutivo, Renato Armignacco, hanno voluto immortalare la realtá suburbana che caratterizza il territorio, realizzando atmosfere in cui i giovani delle periferie del nostro meridione possano riconoscersi.
I protagonisti del videoclip, Gaia Giovinazzo e Adriano Laviola, offrono un'interpretazione convincente e realista. Il Regista, Vincenzo D'Onofrio, è riuscito a coniugare questo mood, privo molto spesso di prospettive e di possibilità, con un messaggio finale positivo per chi vive quei luoghi: la possibilità di riscatto. Un set originale e moderno, ispirato a fotografi contemporanei di fama e inquadrature pensate come ad un quadro plastico.
Il tutto è stato mescolato e disegnato dal Direttore della Fotografia, Federico Giannace, che realizza una fotografia dal gusto moderno, coniugando inquadrature di ampio respiro all'esterno e uso creativo delle luci all'interno.
"Angela Garzia – Real World" Disponibile in tutti gli Store Digitali dal 05 Settembre 2018
Angela Garzia – Real World
Prod. By Morello Selecta and Robi Garruto for Yah Man Records

Producers: Vincenzo Morello "Morello Selecta" and Roberto Garruto "Garruto" for Yah Man Records
Executive Producer: Vincenzo Morello "Morello Selecta"
Writers: Angela Garzia, Vincenzo Morello, Roberto Garruto
Publisher or Publishers: Yah Man Records
Artist: Angela Garzia
Recorded at : Mad Vibes Studio Recording
Voice Recorded at: Mad Vibes Studio Recording
Mixed at: Mad Vibes Studio Recording (Trepuzzi Italy)
Mixed by: Vincenzo Morello "Morello Selecta"
Mastered at: Clearsonix Production (Kingston Jamaica)
Master by: Jemoi "J-Twiss" Monteith
Studio Engineer: Vincenzo Morello "Morello Selecta"
Studio Assistant: Chiara Carbone
Cover Design: "Evgeniuz 27 – Vector Arts" (Russia)
VideoClip:
A film by: www.macoola.com
With: Adriano Laviola, Gaia Giovinazzo
And: Luigi Farina
Production: Digital Leukos
Executive Production: Renato Armignacco
Directed by: Vincenzo D'Onofrio
Cinematographer: Federico Giannace
Camera Operator: Gabriel Lufrano
Set Designers: Silvia D'armento
Vfx: Alessia Grieco
Release: 05/09/2018